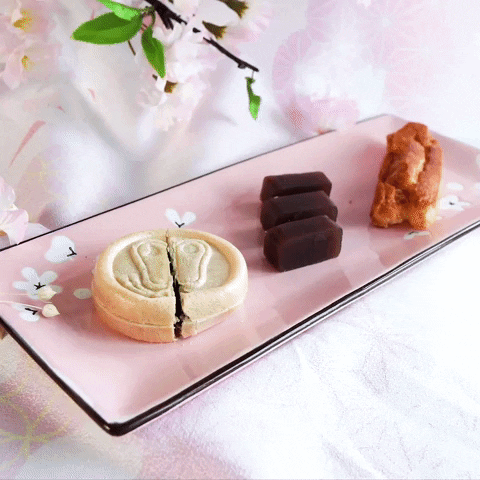 Discover Traditional Japanese Snacks
Now Serving: Ryokan Escape Tasting Box
Nobody does snacks better than the Japanese
Japanese snack makers are dedicated to creating snacks with surprising textures, and infusing them with fresh, natural flavours.
Fun fact: Japan has created over 2,000 original snacks and over 100 snacks are newly made each year.
Family-Run Snack Makers, not Mass-Market Manufacturers
We source snacks from family-run snack makers with a long history of creating delicacies with high-quality ingredients and little to no preservatives to maintain their natural taste.
Snacks from mass-market manufacturers usually do not retain the natural taste of ingredients and heavily salted/flavoured.
Surprise Yourself with New Japanese Flavours
We try to add a bit of surprise in our Snack Box, with new snacks that you may not have seen before.

Have you heard of Monaka, or Youkan? They are a big part of Japanese culture & history - you can taste them and read about their origin in our 10-page Snack Guide.
Try them all with our Ryokan Escape Tasting Box.
12 traditional Japanese Snacks

Crafted in Japan, air-flown to Singapore
Free shipping within Singapore.

Click here to find out more.