Matcha Latte Recipe with a Blender
Easy recipe under 5 minutes without any whisks!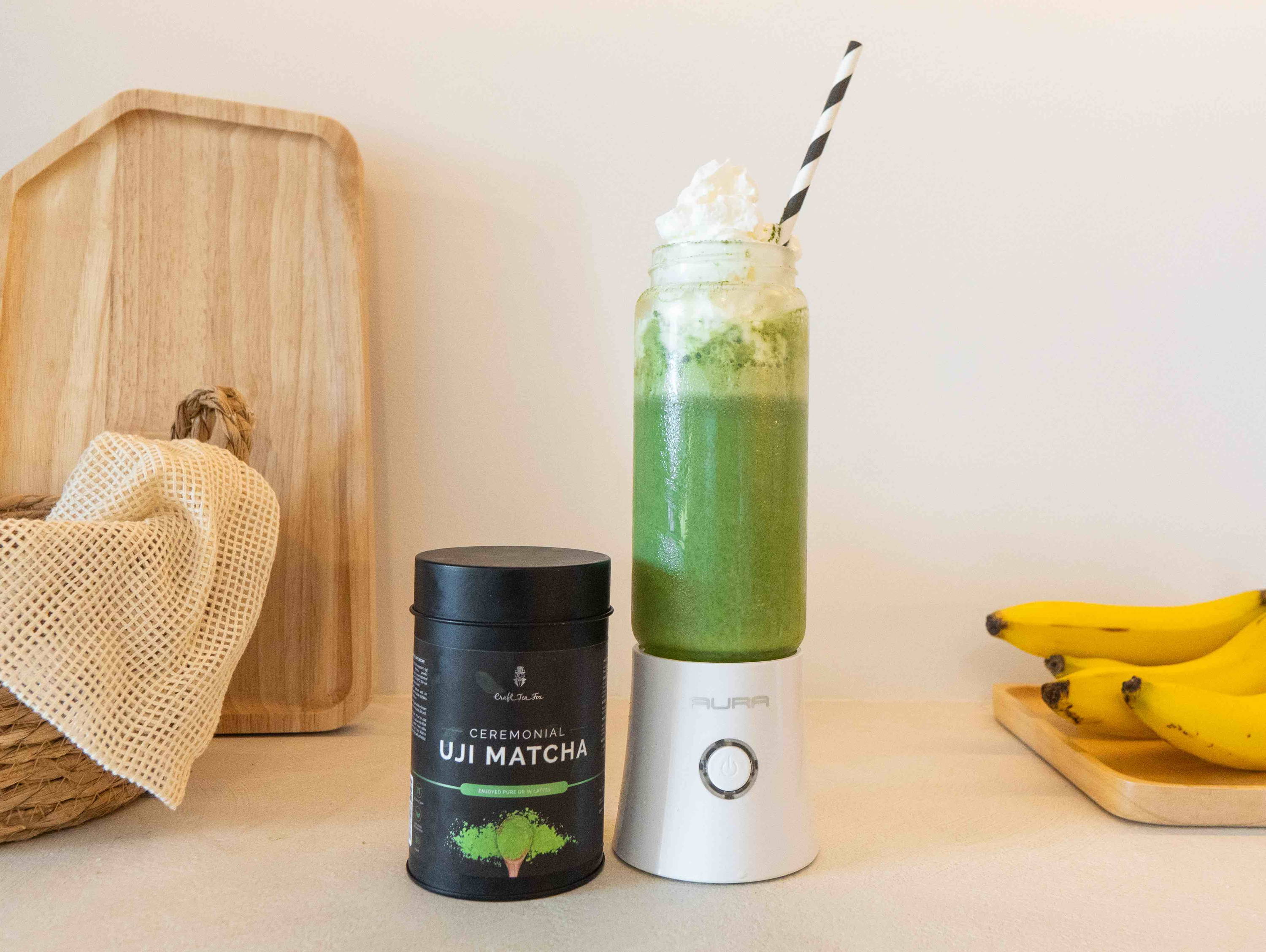 Our classic Matcha Latte recipe, made in under 5 minutes using a blender. For this blended recipe, we highly recommend using a powerful mini blender like the Aura Blender, which is a high-speed portable blender that can achieve the smooth and frothy texture required in a cup of cafe-quality matcha latte.

Category: Beverage
Servings: 1
Prep Time: 2 minutes
Ingredients
120ml of water
6 tsp of Ceremonial Grade Uji Matcha Powder
160-240ml of your preferred milk
2-4 tsp of sugar (optional but recommended)
Ice cubes (optional)
A small blender - you can use the Aura Portable Blender which comes with measurement markings so you can follow our recipe easily.
Directions
1. Sift 6 small scoops of Matcha Powder.
2. Add 120ml of hot water (non-boiling water preferred, about 80 degrees Celsius).
3. Add sugar to taste.
4. Power on Aura Blender and blend until no clumps remain.
5. Mix in with 160-240ml of your favourite milk (dairy, oat or soy). Use less milk if you prefer your Matcha Latte to be less milky!
6. Add ice cubes (optional). The Aura Blender is capable of blending ice cubes easily, giving you the texture of a smoothie.
7. Power on Aura Blender again and blend to a frothy texture.
8. Optional - add a dash of Matcha Powder atop.
9. Enjoy fresh from the jar or store in an Aura Insulated Sleeve to keep it chilled for later.
You can also use the blender for a pure matcha drink (without milk).
A tip when using a blender is to *always* add water or milk before adding matcha powder. This prevents the matcha powder from being trapped under the blades, and this gives you a well-blended drink.
If you tried this recipe, share it with us by tagging us on Instagram!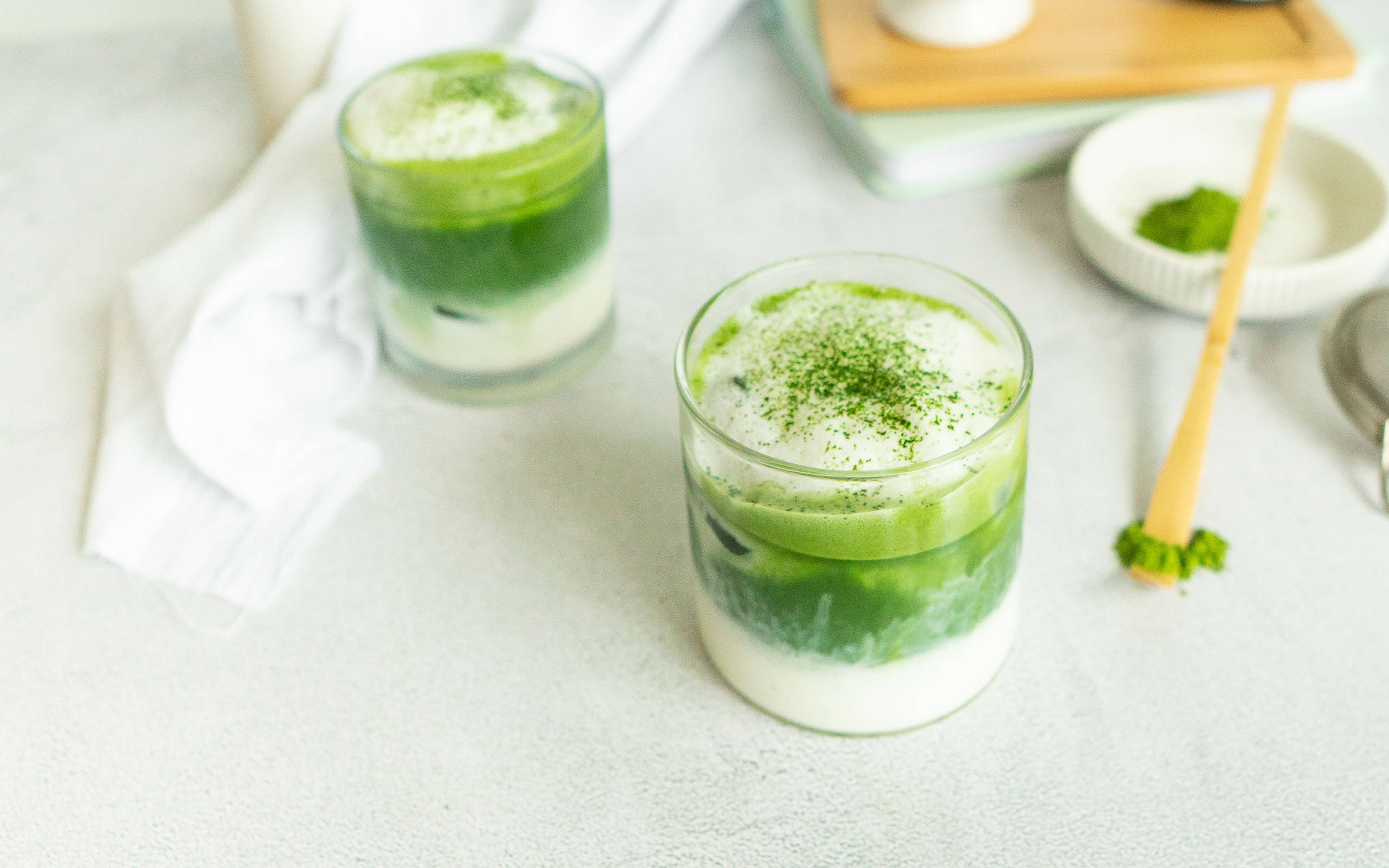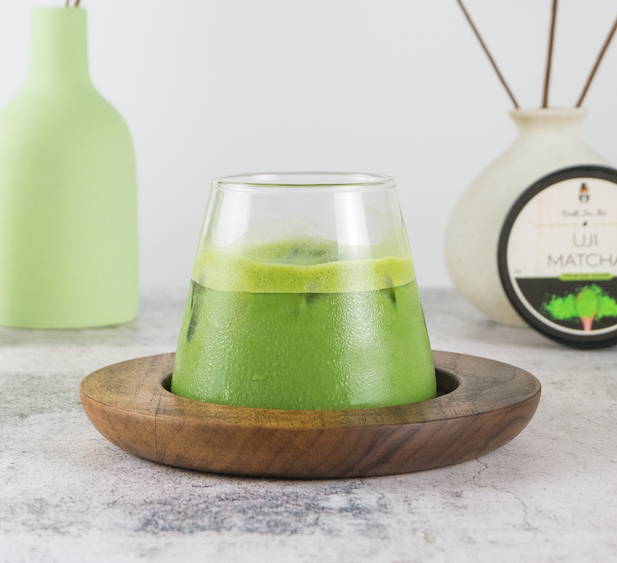 5 Matcha Mistake You Are Making Right Now
Are you wasting your Matcha Powder by making these mistakes?
Want to make Matcha part of your routine?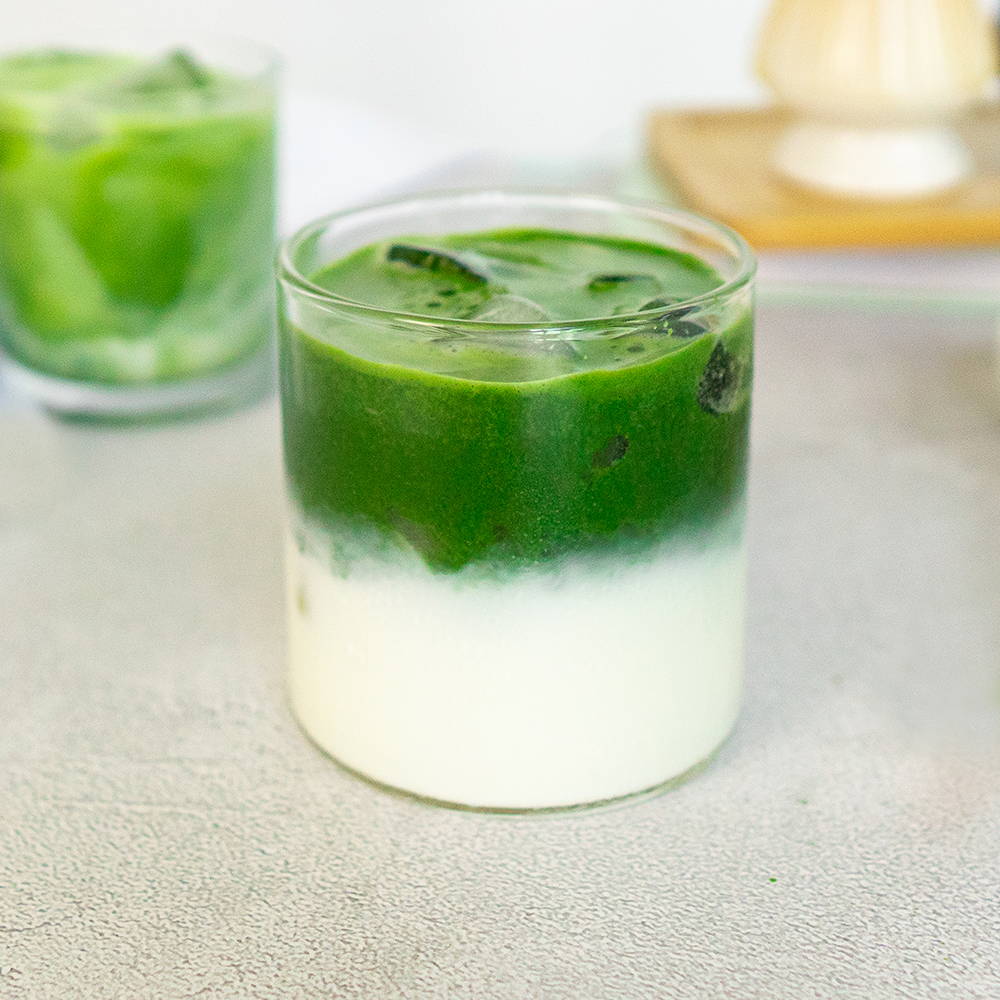 Do you struggle with acne? Many treatments are available to manage acne, but one natural remedy that's highly underrated is Matcha.
You absolutely love Matcha but is it actually good for your health? We did our research... here's 4 insane benefits. #3 really surprised us.